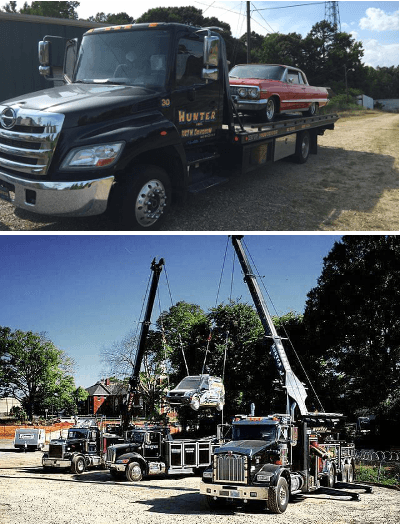 Established in 1945 by the late Richard English Hunter, a Navy pilot mechanic in World War II.
Originally located at the 2200 block of Brevard Street, Mr. Hunter provided towing and mechanical services for the local community. Equipped with only one wrecker, Mr. Hunter worked tirelessly day in and day out to assist Charlotteans.
Thomas Richard Hunter, eldest son of Mr. Hunter began driving and operating a wrecker at the age of 12 (no license was required). He took dispatch instructions from his mother, Helen Talbert Hunter, who worked as the company secretary, treasurer, and dispatcher.
English Carroll Hunter, the younger son of Mr. Hunter, also began driving and operating a wrecker, as well as running the salvage/parts operation.
Hunter Auto & Wrecker Services became incorporated in 1952.
As the number of vehicles on the roadway rapidly increased, the need for towing and repair services increased. In August of 1956, the company built a new base of operations and opened a body shop at our current address, 1114 North Davidson Street.
The body shop was managed by Thomas Richard Hunter with a crew of four body men and two painters. The body shop remained operational through the 1970s, but it was then closed as the company began making towing, recovery, and salvage its primary businesses. By mid 70's Thomas Richard Hunter Jr., (Rick), son of Thomas Hunter and Tommy Hunter, son of Carroll Hunter began operating wreckers and learning the family business.
Today, with over 40 wreckers and 60 plus employees, Hunter Auto and Wrecker Service, Inc. is the leader in providing quality service to Charlotte, Mecklenburg and surrounding counties in North Carolina. With over 70 years of experience, Hunter Auto and Wrecker Service, Inc. stills understands the value of providing dependable quality tow truck service to every one of our customers.
Each of our drivers has been trained in-house. The majority of our employees have training certifications with Wreck Master and/or Wes Wilburn. Our average driver has a minimum seven years of hands-on experience and dependable knowledge of wrecker operations and recoveries.
At Hunter Auto & Wrecker Service we do not just view it as a business, but as a family lifestyle. When your name is on the company, it just matters more, and you're willing to always go the extra mile to provide customer satisfaction. We look forward to servicing you.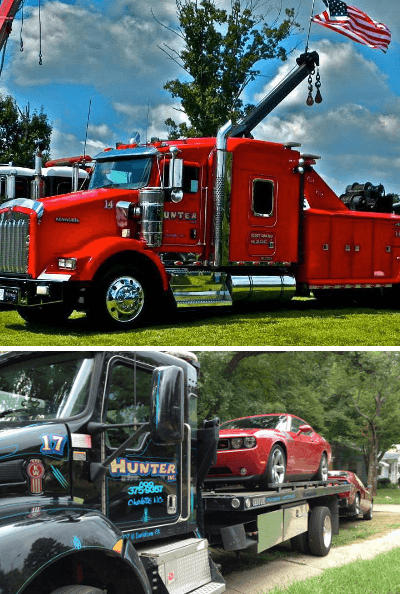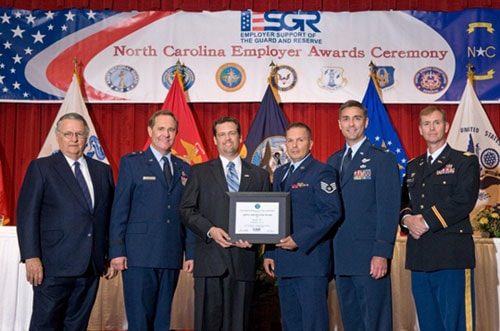 Community Involvement
---
City of Charlotte Community Improvements
Habitat for Humanity
Works with CMS Schools to deter Drunk Driving
Donates vehicles to Charlotte Fire Department and CMPD for Training